I'm in maintenance but this dinner is Cruise Phase Dukan, and fits most any weight loss program.
Eating out is possible. Restaurants WANT to please you. However, the responsibility lies with YOU… drum roll….
You need to ASK for what you want. I merely requested no added fat, and steamed spinach instead of the loaded baked potato. I could have a loaded potato, I just didn't want one. I fit right in at the table.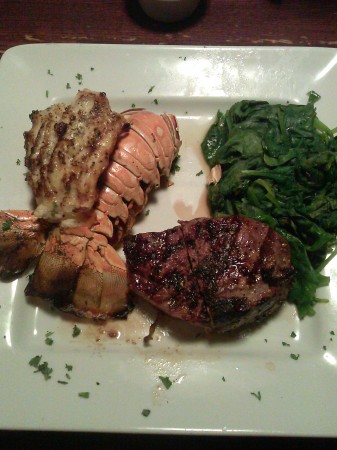 EATING OUT WILL NOT DERAIL YOUR WEIGHT LOSS PROGRAM. ASK FOR WHAT YOU WANT!