I am 67. I have not been active for years. For medical reasons I have learned to be afraid of movement thinking any movement is painful. Margo helped me sort out what was in my head and showed me what my body can actually do without hurting me. She is completely honest in her evaluations. It did not take long until I looked forward to our sessions instead of fearing them. I always feel better after her sessions. I have never felt any judgement from her..only encouragement. Her knowledge as a personal trainer is extensive. She knows what she is doing for sure and has many modalities for training. My body feels better and as a bonus my self confidence, self esteem and self motivation are the best they have been in a long time. I highly recommend her as a personal trainer for anyone but especially for seniors who have special challenges or need help with self motivation.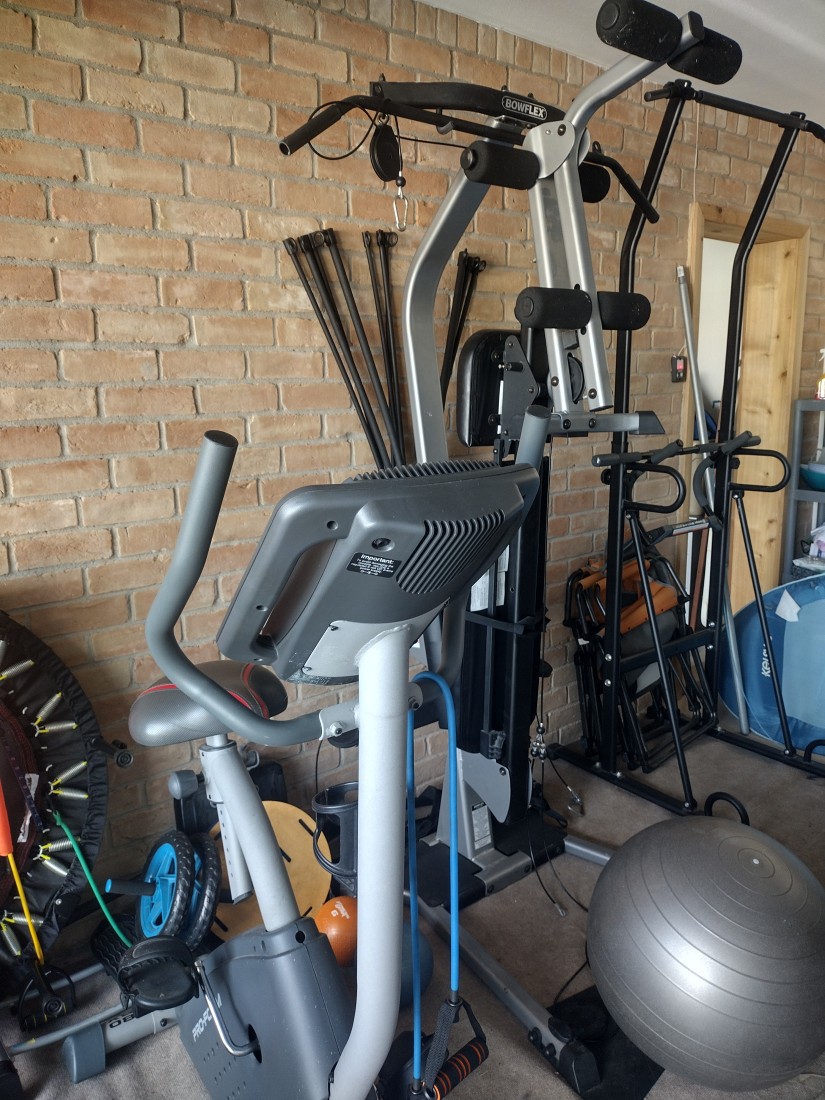 My husband gave me Margo for my birthday. He knew I would never get a trainer for myself so he did it for me. It was the greatest gift I could have received. I started working out with Margo four months ago. I had 20 -22 pounds to lose and Margo helped me establish a new way of eating and showed me the correct way to exercise. I have lost the 22 pounds and have maintained that weight easily. I am 48 and I finally feel happy and fit. Thanks Margo….I consider you a great gift!
Three weeks ago I was looking online for a fitness trainer close to my house. I found Margo, one on one fitness training. I am very pleased with her style of training, I am 60 years old and have been sedentary for awhile. My weight starting was 213 lbs and after three weeks I'm down to 207lbs. I have a way to go to my 165 goal and I am very confident that with Margo's training and support that I will reach that goal.
Physical therapy was pretty much over but complications from a total hip replacement meant that it was going to take more effort on my part to learn how to use my left leg again. I also had to lose the weight I'd gained. I needed help and motivation because I wouldn't do it on my own. Margo is a pro and gave me an immediate sense that she knew how to help me. She was supportive, encouraging, firm, realistic, and practical about what I needed to do to improve my physical condition. I appreciated the flexible schedule and I'm glad I found her!"
Margo is awesome! A month ago I started my training with her & I see a BIG difference. I feel better & have lost weight!! She is very good at her job. She not only instructs but also does the exercises with you & makes sure you are doing it the right way. She is exactly what I needed! I highly recommend Margo!!
Margo has changed my life. For years I have struggled to lose that last ten pounds. I have tried so many diets and nutrition plans. I have tried running, spinning, group classes, you name it. Exercise had become a dreaded chore that left me hungry and fatigued. When that last ten pounds started creeping up to 13, I decided it was time for a new approach. That's when I found Margo and I have never looked back! In less than 2 months I am at my goal weight and continue to progress. Her workouts, tailored specifically for me, have been incredibly effective and fit well with my busy lifestyle. She keeps me accountable for what I'm eating and drinking, and she sincerely cares about my success. Best of all, Margo has given me the tools and the confidence to not only reach my goal weight, but to find more joy and happiness in many other areas of my life as well. I have confidence now, thanks to her, that I can achieve the goals I set for myself. Margo is truly a blessing to me, and I intend to stick with her for many years to come.
I started going to Margo less than a month ago and am already seeing results. I have lost a few pounds and I am feeling stronger and healthier. I am an over 50 lady who was starting to put on pounds and getting weaker. I tried various gyms but never got the instruction or what exactly I needed for my body type. I would wander around aimlessly trying different machines and weights. I would see no results so eventually I would quit going. On my first visit with Margo she assessed me and came up with a plan just for me. She works on the total person including diet and exercise. She has taught me so much already about healthier choices in my life. Margo has a happy positive attitude and I can tell she enjoys helping people live healthier lives. Thank you Margo!
I was completely out of shape and 90 lbs overweight when I started working out with Margo. In 14 weeks I have lost 30 lbs working out 2 times per week with Margo and following the Dukan diet, which she started me on. As a physician and working mother, my greatest concern when I decided to consult a personal trainer was finding someone experienced who would keep me from injuring myself. Margo has done that and so much more. During the 14 weeks with Margo we have rehabbed my wrist which was previously broken. She also modified exercises to accommodate an ankle I sprained at work. Margo has tons of experience and I couldn't recommend her more highly! You will never be bored, she constantly changes the exercises. She is there 24/7 for her clients via phone or text. I have personally texted her when I needed encouragement on sticking to the Dukan diet, and she was right there, texting me back, holding me accountable. Give Margo a call, you won't regret it!